Home appliances
Samsung SHS-H505 Digital Door Lock
samsung
Description:
SHS-H505

(Black Version only)
(Handle Type Mortise Lock )
A black model with a slim and simple design.
Access Mode
RFID Card / PIN (up to 30)
Samsung smartThings (optional)
Package inclusive of
5 x overide key AKA master key
2 x Samsung RIFD access cards
2 x key tag
2 x Sticker
All price inclusive of installation .
Come with 2 year warranty.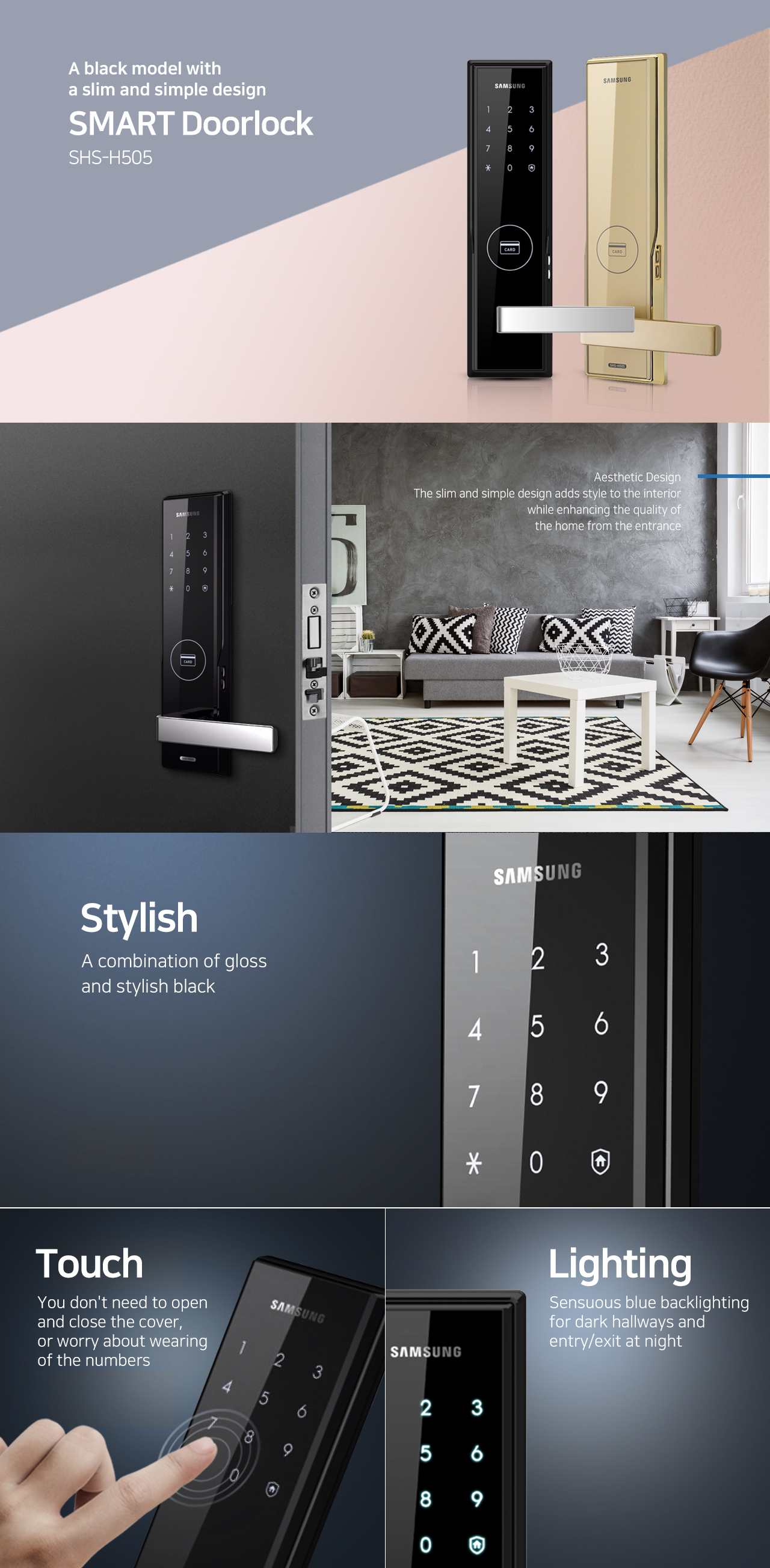 Available Colors
Black
---
Max User Memory
1 Master (PIN) 30 Users (PIN/Card)
---
Access Mode
PIN/Card Override Key
---
User Friendly Interface
No
---
Double Verification
PIN + Card
---
Auto Card Detection
No
---
Intrusion Prevention
Yes
---
Out-body Dimension (W x H x D)mm
81 * 302 * 66
---
In-body Dimension (W x H x D)mm
79 * 290 * 80
---
Applicable Door Thickness (mm)
40 – 80mm
---
Door to Gate Allowance (mm)
70mm
---
Power
DC 6V (AA Alkaline batteries) x 8
---
Battery Life
Approximately 10 months (Average 10 times per day)